2021 TX Autism Virtual Conference
The 29th Annual Texas Autism Conference will be virtual! Check back here often or on our TSLAT facebook page as we unveil this year's line-up of presenters, featured speakers, and available activities!

The Texas Autism Conference is an annual event sponsored by the Texas Education Agency and the Texas Statewide Leadership for Autism Training. The conference goal is to promote increased awareness and understanding of evidence-based practices, interventions, standards, and services in the area of Autism. It provides not only professional development, but also networking opportunities for families, individuals with autism, educators, and professionals.

Registration
General registration to the conference includes all-access to presented sessions from June 24-26 (12 sessions that are 90 minutes long, 10 sessions that are 2 hours long, 4 half day (3 hour) workshops, 2 keynote speakers, and even an optional movie to watch together. Time-limited access to all recorded sessions (60 days) after the event is included. Early-bird pricing of $100 is available through 4:00 pm on May 31, 2021. Standard pricing is $125.
Saturday, June 26 is Family Day! We invite parents and caretakers to join our conference on this date to view sessions focused on the home and community. This date includes our closing keynote. Sessions will be available in Spanish. Better yet, presentations on this day will be presented at NO CHARGE! That's right, Family Day is Free!

Schedule
Conference registrants will have full access to the schedule and detailed session information through the Eventee app.
Thursday, June 24, 2021 | 12:30 pm - 5:45 pm
12:30 pm - 1:45 pm | Welcome & Introductions | Keynote Address by Dr. Erik Carter
2:00 pm - 5:15 pm | 4 Half-day Workshops

Practical Functional Assessment: Understanding Problem Behavior Prior to Its Treatment
Transitioning from School to Post School Life for Individuals with Autism
Ayres' Sensory Integration: A Newly Identified Evidence-Based Practice
Project ImPACT: Teaching Social Communication to Children with Autism, a Parent-Implemented Intervention

5:15 pm - 5:45 pm | Social Networking | Meet and Greet Sessions with Workshop Presenters
Friday, June 25, 2021 | 8:30 am - 2:00 pm
8:30 am - 10:30 am | 6 Breakout Sessions
10:45 am - 12:45 pm | 6 Breakout Sessions
12:45 pm - 2:00 pm | Social Networking
Saturday, June 26, 2021 | Day 3 & Family Day | 8:30 - 1:30 pm
8:00 am - 8:30 am | Welcome & Networking
8:30 am - 10:00 am | 5 Breakout Sessions
10:15 am - 11:45 am | 5 Breakout Sessions
Noon - 1:00 pm | Closing Keynote
1:00 pm - 1:30 pm | Wrap Up
All registrants will have access to all recorded workshops and sessions for 60 days (28 sessions for those who register for the full three day conference).
Those who register for only our Family Day will only have access to the recorded sessions that were broadcast on Family Day (10 sessions and the closing keynote).
Featured Presenters
Erik Carter, PhD, Professor of Special Education | Vanderbilt University
Dr. Carter will be presenting our opening keynote address as well as a three-hour workshop on the topic of transitioning from school to post-school life for individuals with autism.
He is a Cornelius Vanderbilt Professor of Special Education at Vanderbilt University. His research and teaching focuses on evidence-based strategies for supporting inclusion and valued roles in school, work, community, and congregational settings for individuals with intellectual and developmental disabilities.
Dr. Carter has published more than 200 articles and chapters—along with six books—in the areas of educational, transition, and community services for children and youth with disabilities. His research and service has been recognized with awards from the Council for Exceptional Children, the American Association for Intellectual and Developmental Disabilities, the Division on Career Development and Transition, the Division on Autism and Developmental Disabilities, and the Association of University Centers on Disabilities.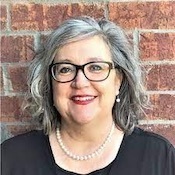 Barbara Hobbs, M.Ed. | Amarillo ISD
Barb is presenting on internet safety and autism. She is currently a Behavior Specialist with Amarillo ISD in the areas of Autism and early childhood. She has worked in the field of autism for over 17 years as a paraprofessional, teacher, and autism specialist (Region 16 Education Support Center). Barb graduated from Goshen College in Indiana majoring in Fine Arts with an emphasis on Art Therapy. She received her Special Education degree from West Texas A&M and an M.Ed. from UNT in Autism Intervention. Barb enjoys spending time with her husband, hiking, painting, and playing with her goldendoodle Oskar.
Questions

If you have questions about the conference, please contact a member of our planning committee.